Masterpieces from key art figures to lead the trend of traditional Chinese art
For culture and art in the world, traditional Chinese painting art is a spectacular existence that is well-established. Since the founding of New China, Qi Baishi, as a representative of Chinese painting art in the new era, has gained wide fame at home and abroad. This exhibition displays a total of 50 masterpieces of Qi Baishi, all of which are composed during his bumper later years, covering flowers and birds, landscapes, figures, fruits, insects and fish, as well as other themes such as the "Baishi-style Shrimp" love by the people. These works give expression to his unique comprehension of Chinese painting. In five sections, "Age of Peace and prosperity", "Red Flowers and Ink Leaves", "Unfortunately Silent", "Someone Said He Can Only Paint Shrimps", and "Beauties under Qi's Brush", the exhibition revisits Qi Baishi's legendary life of growing from a carpenter to a maestro from all angles. His famous works such as Peace from Generation to Generation, Precious Melons and Vegetables, Cypress and Wisteria, Shrimps and Crabs and others share the secret of profound artistic attainments of master Baishi, while representing the pinnacle of modern Chinese painting art.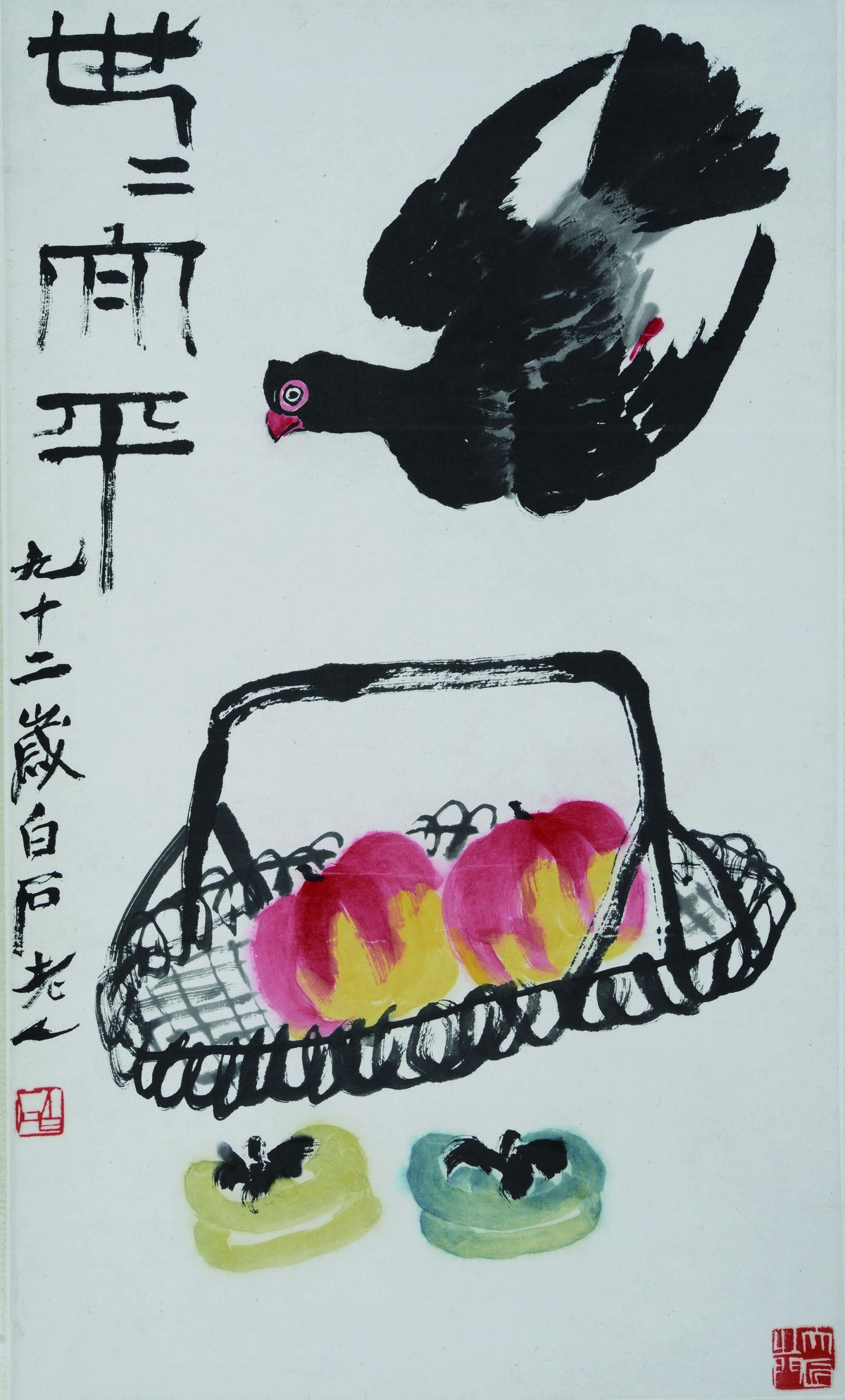 The 50 exquisite authentic works exhibited this time are all from China International Exhibition Agency. Most of the works have traveled to art galleries around the world for the communication of Chinese culture, but have never been displayed in China. Therefore, this exhibition will be the first public appearance of some of Qi Baishi's works in China, and it is also the first solo exhibition of this Chinese art giant of the 20th century in Shanghai since the reform and opening up.
This exhibition, following the new trend of the popularization of art in the new era, makes available to the public a wonderful opportunity to appreciate Chinese traditional art and Qi Baishi's works. We're looking forward to your visits.